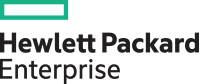 Readme
HPE UFT Pro (LeanFT)
Software Version: 14.00
Document Release Date: January 2017
Software Release Date: January 2017
In this topic:
System Requirements and Supported Environments
For a complete list of all supported operating systems, browsers, and development environments, see the LeanFT Product Availability Matrix (requires an HPE Passport).
 
Minimum
Recommended
Computer processor

Dual-core CPUs or better

For example, AMD Phenom II X2 and Intel Core Duo

Core™ i3 Processor or Phenom II X3
Operating system - Windows
Windows 7
Windows 7 or Windows 2012

Operating System - Linux

Desktop environment: Gnome

Ubuntu Version 14.04

Ubuntu Version 16.04
RedHat Version 7
RedHat Version 7.3
CentOS Version 7
CentOS Version 7.3
Operating System - Mac
El Capitan 10.11
El Capitan 10.12
Memory

Windows: 2 GB

Linux/Mac: 4 GB

Windows: 8 GB

Linux/Mac: 4 GB

<![CDATA[ ]]>Free hard disk space

Windows: 2 GB

Linux/Mac: 1 GB

Windows: 10 GB

Linux/Mac: 1.5 GB

IDE (if using the LeanFT plugin)

Microsoft Visual Studio 2012 (Windows only)

Microsoft Visual Studio 2013 SP 1

Eclipse 4.3 (Kepler)

Note: Does not support LeanFT Maven-based templates.

Eclipse 4.4 (Luna)

 

IntelliJ IDEA 14

IntelliJ IDEA 14, 15

.NET framework (Windows only)

.NET Framework 4.5
 

Java

1.7
 
Node.js

4.1.2

 
Known issues
For known issues with LeanFT 14.0, see Known issues.
Security Information
LeanFT can potentially be used to simulate user actions on the host machine via the network. Therefore, it is strongly recommended to run LeanFT on dedicated test machines that do not contain or provide access to sensitive information. In addition, you should also thoroughly review your lab network topology and access permissions before using LeanFT.
---
Legal Notices
Warranty
The only warranties for Hewlett Packard Enterprise Development LP products and services are set forth in the express warranty statements accompanying such products and services. Nothing herein should be construed as constituting an additional warranty. HPE shall not be liable for technical or editorial errors or omissions contained herein.
The information contained herein is subject to change without notice.
Restricted Rights Legend
Confidential computer software. Valid license from HPE required for possession, use or copying. Consistent with FAR 12.211 and 12.212, Commercial Computer Software, Computer Software Documentation, and Technical Data for Commercial Items are licensed to the U.S. Government under vendor's standard commercial license.
Comodo code signing certificate
HPE Software cares about security.
In accordance with best practices, and to ensure integrity and authenticity, we sign the code binaries delivered to our customers. To do this, we use an HPE code signing certificate issued by a known certificate authority (CA).  
Until now, that CA was Verisign. To enhance our business capabilities, we are soon moving to a new certificate issued by Comodo.  
Comodo is a part of the Microsoft Trusted Root Certificate Program. You can find a list of all the Microsoft Trusted Root Certificate Program providers here: https://aka.ms/trustcertpartners.  
The Comodo Root Certificate was added to this list a few years ago and is distributed via Windows updates. However, on computers with older versions of Windows, or without automatic Windows updates, Comodo may not be included as a trusted root certificate.
In such cases, we recommend manually configuring Comodo as a trusted root certificate. For details about Microsoft trust list distribution and configuration, see: https://technet.microsoft.com/en-gb/library/dn265983.aspx.  
This HPE Software code signing change begins on January 1, 2017. We encourage all digital certificate owners currently trusted by Microsoft to review the list of trusted providers, and take action as necessary in advance.
Copyright Notice
© Copyright 2017 Hewlett Packard Enterprise Development LP
Trademark Notices
Adobe™ is a trademark of Adobe Systems Incorporated.
Microsoft® and Windows® are U.S. registered trademarks of Microsoft Corporation.
UNIX® is a registered trademark of The Open Group.
Oracle and Java are registered trademarks of Oracle and/or its affiliates.